Ikons of American Saints
St Peter the Aleut,
Martyred
St Juvenaly,
Martyred
St Alexander Hotovitzky,
Martyred
St John Kochurov,
Martyred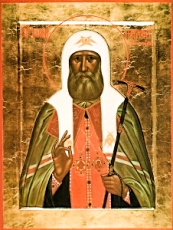 St Tikhon, Patriarch of Moscow and Enlightener of America. "May God teach every one of us to strive for His truth, and for the good of the Holy Church, rather than something for our own sake."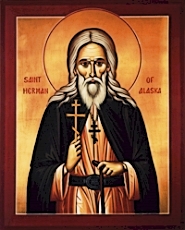 St Herman, Wonderworker of Alaska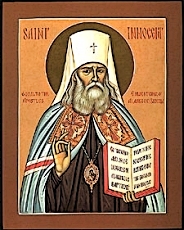 St Innocent, Apostle to America

St Raphael, Bishop of Brooklyn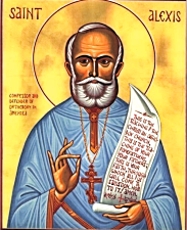 St Alexis Toth, Confessor and Defender of Orthodoxy in North America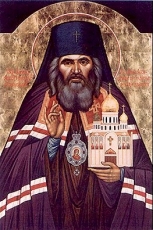 St John of San Francisco, Wonderworker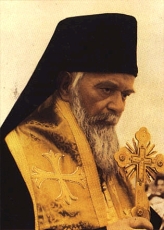 St Nikolai Velimirovic, South Canaan I could find no ikons of St Nikolai Velimirovic. He was a Bishop in the Serbian Church and complied an Orthodox Classic the Prologue of Orchid.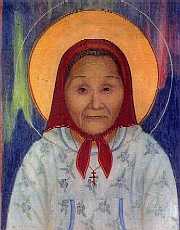 Blessed Olinka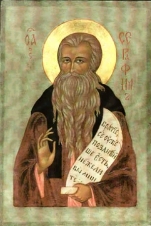 Seraphim Rose, many venerate him as a Saint.